Sometimes you meet someone who seems both a contradiction and a perfect encapsulation of their life experiences. Samuel James is one of those rare people.
A talented bluesman, a passionate writer and an accomplished speaker, you might expect—if for no other reason than the first skill—that he would be sipping whiskey or sweet tea on the porch of a house in the Mississippi Delta.
But his home is not in the South.
Samuel James is both a son of Maine and a son of Black America.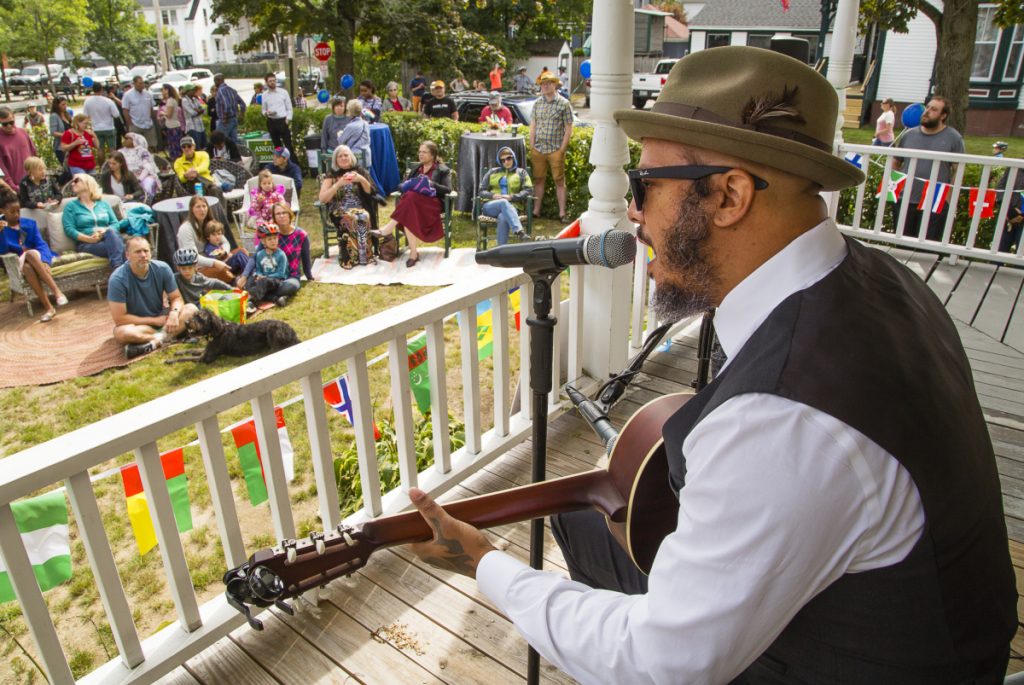 Based on his musical legacy alone and the opinions of those in the blues community, Sam would be considered both a living legend and a hidden gem—an extraordinary bluesman gifted in multiple instruments. Not that you would know it from casual contact, because he's the epitome of humility.
Getting him to talk about himself is almost impossible because he simply gives so much, and all the while he appears unaware of how much he has given to Black Mainers and to Maine at large.
It's just simply who he is: a man always ready to support the Black Maine community, whether it is sneaking into a crowded room to watch one of his mentees in their first blues show or mentoring younger Black artists in Maine—in particular at Indigo Arts Alliance—to ensure that they don't spend the early parts of their career being taken advantage of by unscrupulous promoters.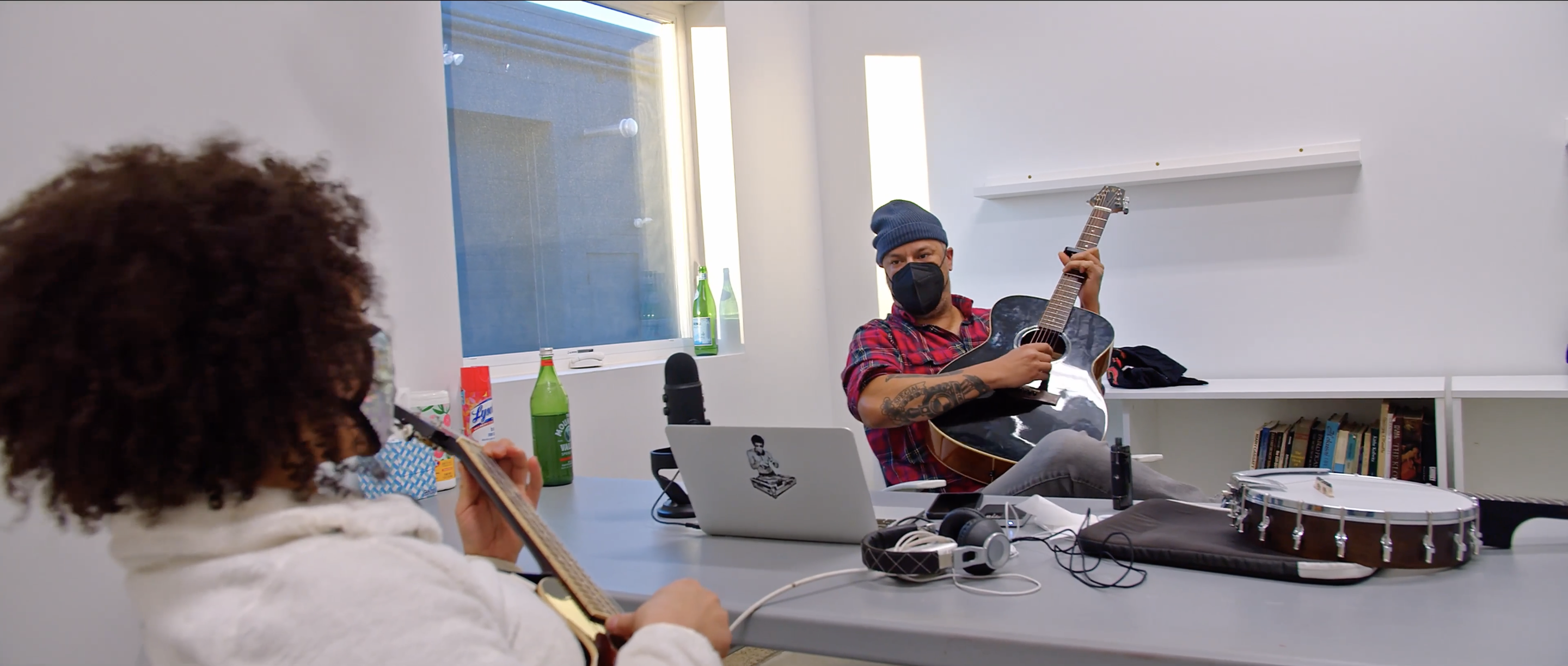 More than that, he is a guardian of Black American tradition in its purest form: storytelling.
Blues itself is a storytelling medium but he also has written articles and commentaries on racial, political and other social matters. He has spoken publicly several times as part of The Moth Radio Hour and TEDx. His latest medium is also his own creation, the podcast "99 Years," a Black exploration of the deliberate creation of one of the whitest states in America—Maine. As a citizen historian, Sam has unearthed Maine's own homegrown racism and connected it to the eternal question of "Why is Maine so white?" it is a thing the professional historians either haven't considered much or don't want to.
He possesses a quiet reserve common to people born and raised in Maine. Sam takes it all in, but also gives it all back to us. In music. Words. Stories. Historical facts.
He is himself an American story.
A son of Maine, he endured a tumultuous upbringing that at times involved foster care—an extension of the systems that have often preyed on Black bodies in this country. Yet Sam is not only a survivor but someone who has kept his heart filled with love, for people in general but most especially his fellow Black people. He has kept his soul connected to the experience of Blackness in America in the whitest of places.
An embodiment of traditional American Blackness, he is every elder on the porch. He is the brotha at the barber shop on Saturday morning, waiting for a fresh lineup. He is your grandpa, shit-talking after the game, while spitting knowledge for those who dare to pick up what he is putting down.
Sam is Negritude, shaped by stories passed down to him by his father. Shaped by the discomfort of Blackness formed under the watchful eyes of whiteness, in a state that is still struggling to accept the complexity of its own relationship to race.
Sam is also a living reminder of the rich, complex relationship that Black Mainers have with this state and a reminder of the resiliency that is baked into both the Black American and Black Mainer experience. Always seen as an outsider in your home, but still overcoming and adding to the rich tapestry of the larger community.
At the same time, he is a product of his father's Southern roots and a reminder of the breadth of the Great Migration. It's evident when watching Sam perform—he transforms from a tall lanky Black man in sweats to the consummate Black blues performer, with an impeccable hat cocked to the side and boots that bring to mind the greats such as Robert Johnson.