Indigo Arts Alliance. A place where freedom of expression and personal transformation through creativity is encouraged. Indigo Arts Alliance embodies a Black-led, multiracial approach to the rich intersections of citizenship, community-building, and creativity. More than ever, our world needs people who can help us imagine more compassionate, generous, and welcoming human societies. Indigo does that work. It is a great gift to the Portland community, to the region, and to our nation!

Indigo Arts Alliance is rooted in two principles:
Art is a key resource for healthy human communities. It should be cultivated and celebrated.
Artists play a unique role in strengthening our multiracial democracy. We need their vision and inspiration to help build a more humane, inclusive, and just world.
Staff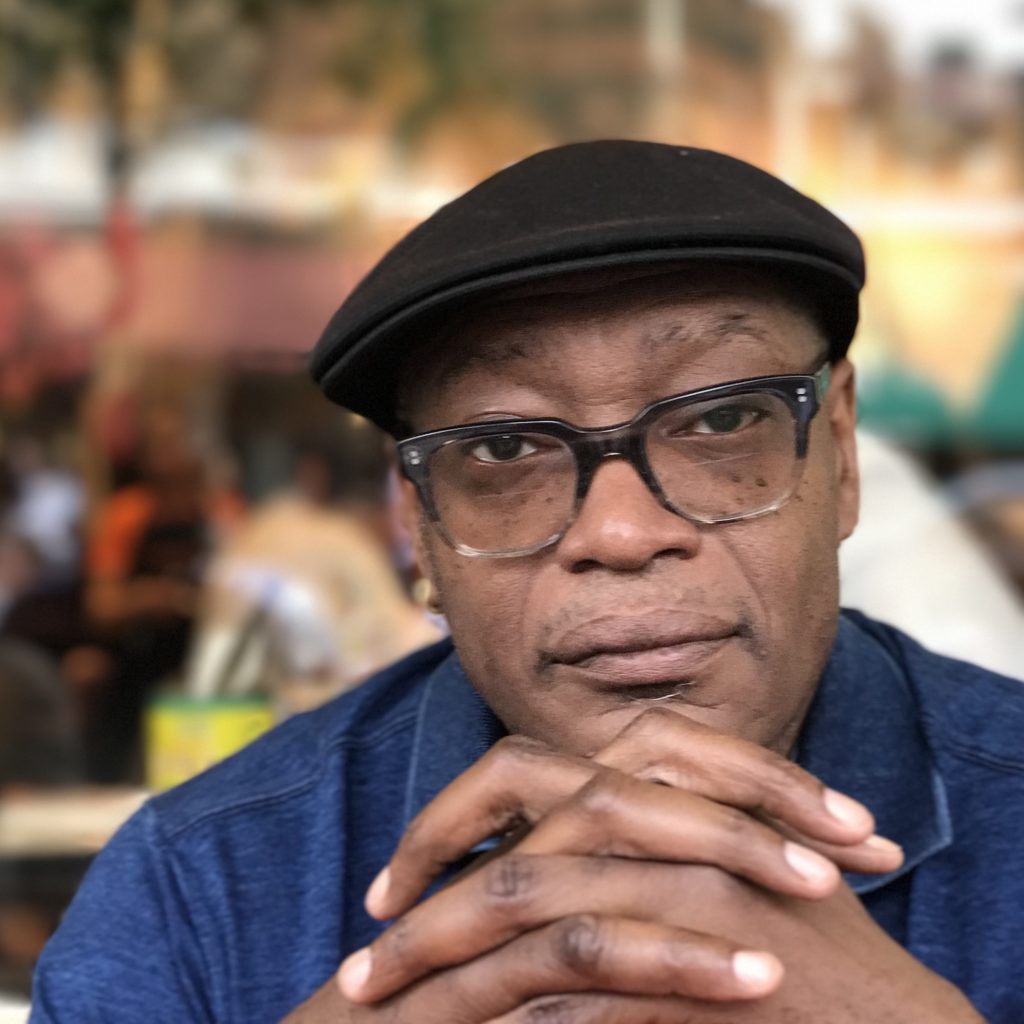 Daniel Minter
Co-Founder | Artist Director
Daniel Minter is an American artist known for his work in the mediums of painting and assemblage. He is a visual storyteller and accomplished illustrator. Minter's artwork reflects abiding themes of displacement and diaspora; ordinary/extraordinary blackness; spirituality in the Afro-Atlantic world; and the (re)creation of meanings of home. Minter's paintings, carvings, block prints, and sculptures have been exhibited both nationally and internationally at galleries and museums. He is the co-founder and creative visionary of the Portland Freedom Trail, a system of granite and bronze markers that constitutes a permanent walking trail highlighting the people, places, and events associated with the anti-slavery movement in Portland. Minter's work also marks the Malaga Island Trail which remembers the Black, European and Native American residents of the island who were forcibly removed by the state of Maine in 1912. He has illustrated over a dozen children's books and commissioned twice to create Kwanzaa stamps for the U.S. Postal Service. Minter teaches at the Maine College of Art.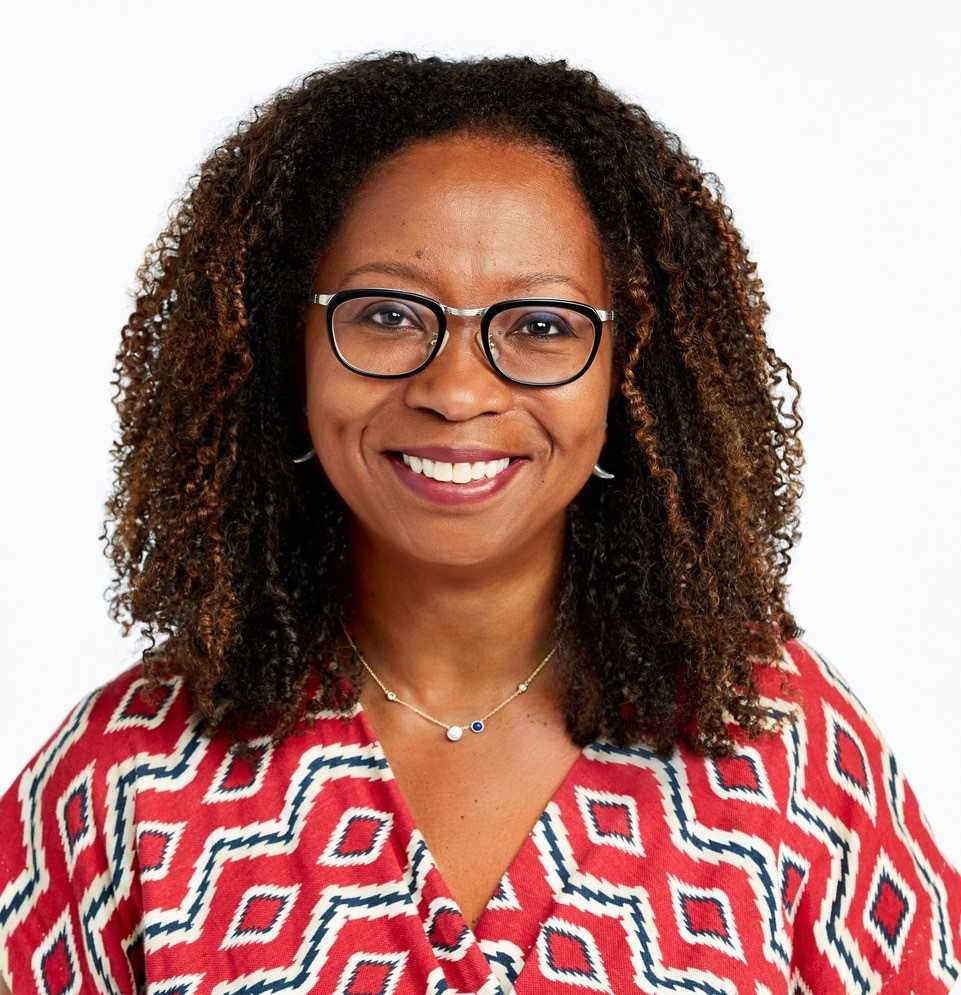 Marcia Minter
Co-Founder | Executive Director
Marcia Minter is a seasoned creative professional, dedicated arts advocate and community leader deeply committed to social and cultural activism. Her work on numerous boards represents the interest of underrepresented voices, talents and citizen constituents. She has spent her professional career as an Executive Creative Director for some of the world's most iconic brands. Her curatorial work focuses on photography, symposiums on the intersection of art and social practice, exhibition planning and implementation. Currently she serves on the Maine Arts Commission, and is a Trustee of the Portland Museum of Art and Haystack Mountain School of Crafts.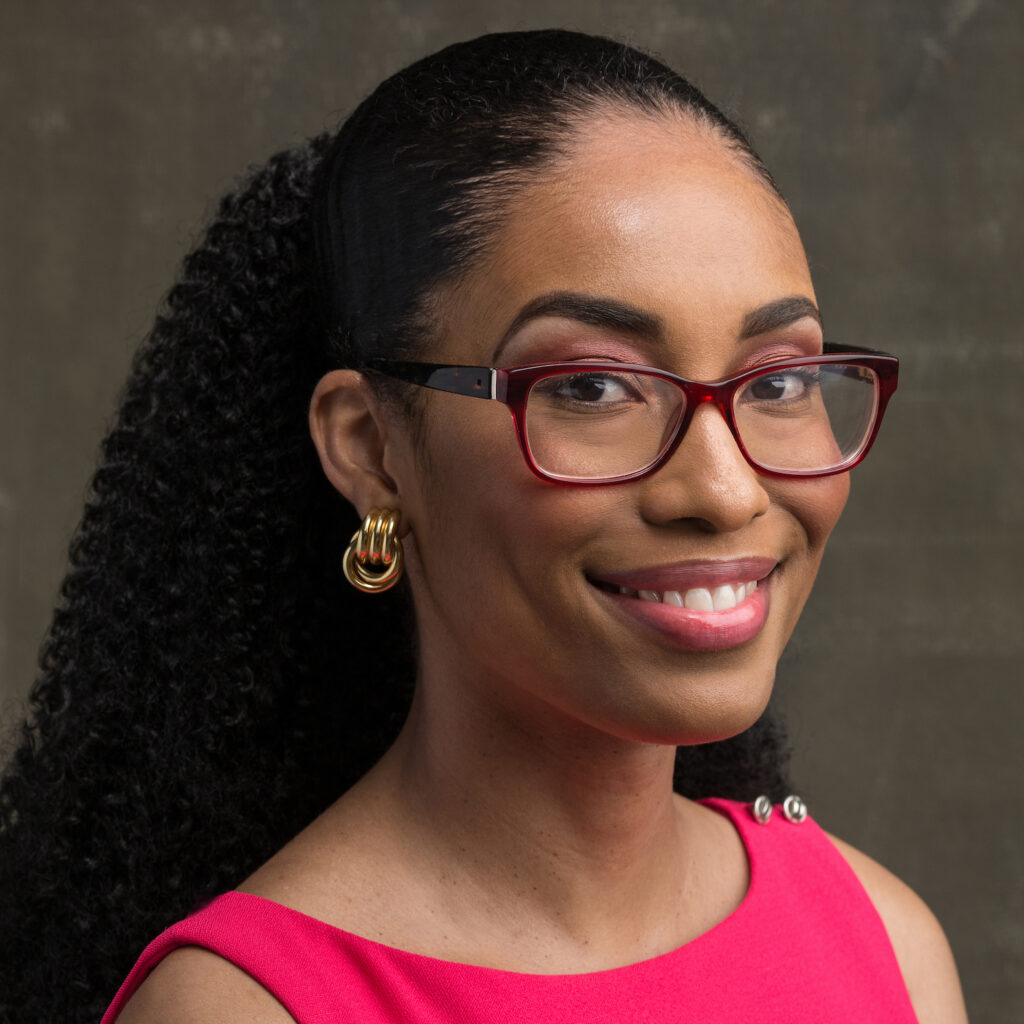 Jordia Benjamin
Deputy Director
Jordia Benjamin, Deputy Director, has a passion for creating compelling programs and cultivating creative environments. She embodies a commitment to equity, inclusion, empowerment and advocacy for communities of color. Jordia co-leads with the Executive Director IAA's day-to-day operations. Her role ensures that the quality and impact of IAA's activities and programs directly support its mission. A highly effective collaborator, manager, relationship builder, and communicator, she guides and refines the artist residency program, developing related programming that connects our local, national and international communities.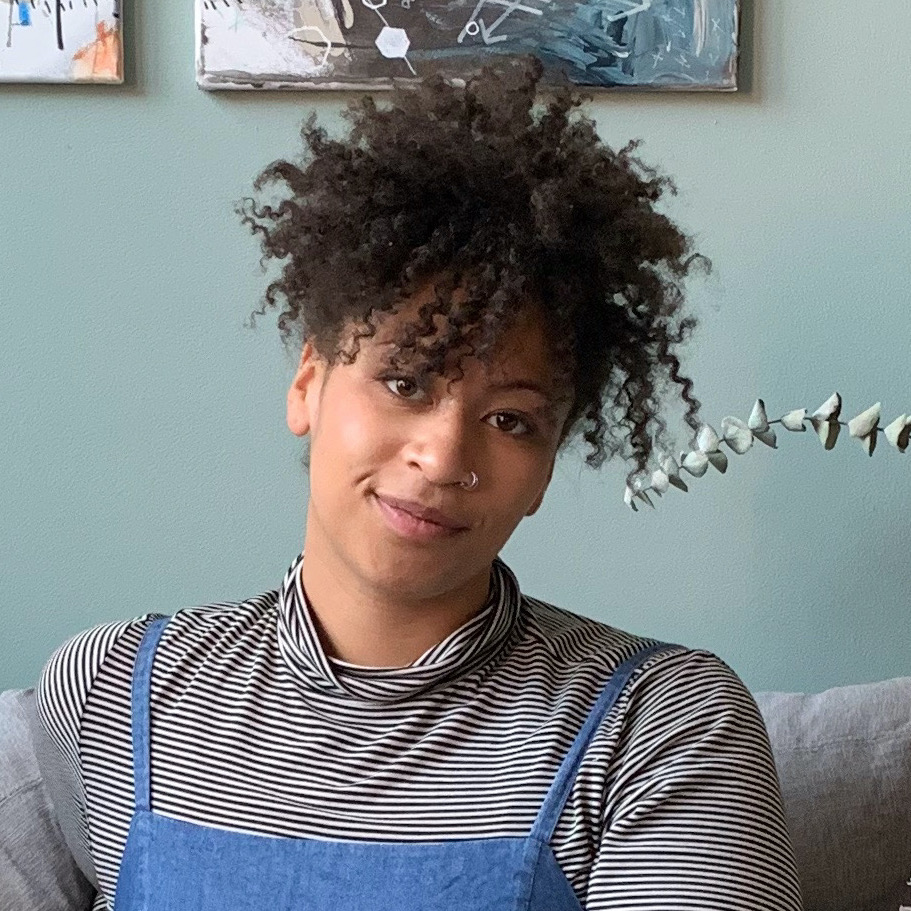 Ashley Page
Studio and Program Coordinator
Ashley Page is the Studio and Program Coordinator at Indigo Arts Alliance. She serves as a point of contact for artists and supports the development of related public programs and special projects to best connect artists and communities. In her role, she ensures the smooth operations of the studio and it's administrative needs. As an interdisciplinary artist, community organizer, and social disruptor, Ashley's creative spirit, passion for community, and dedication to the artistic growth of artists of color is interwoven into her own artistic philosophy. Drawing from the power of vulnerability, collaborative honesty, and mutual understanding, her work creates the bridges between art and people.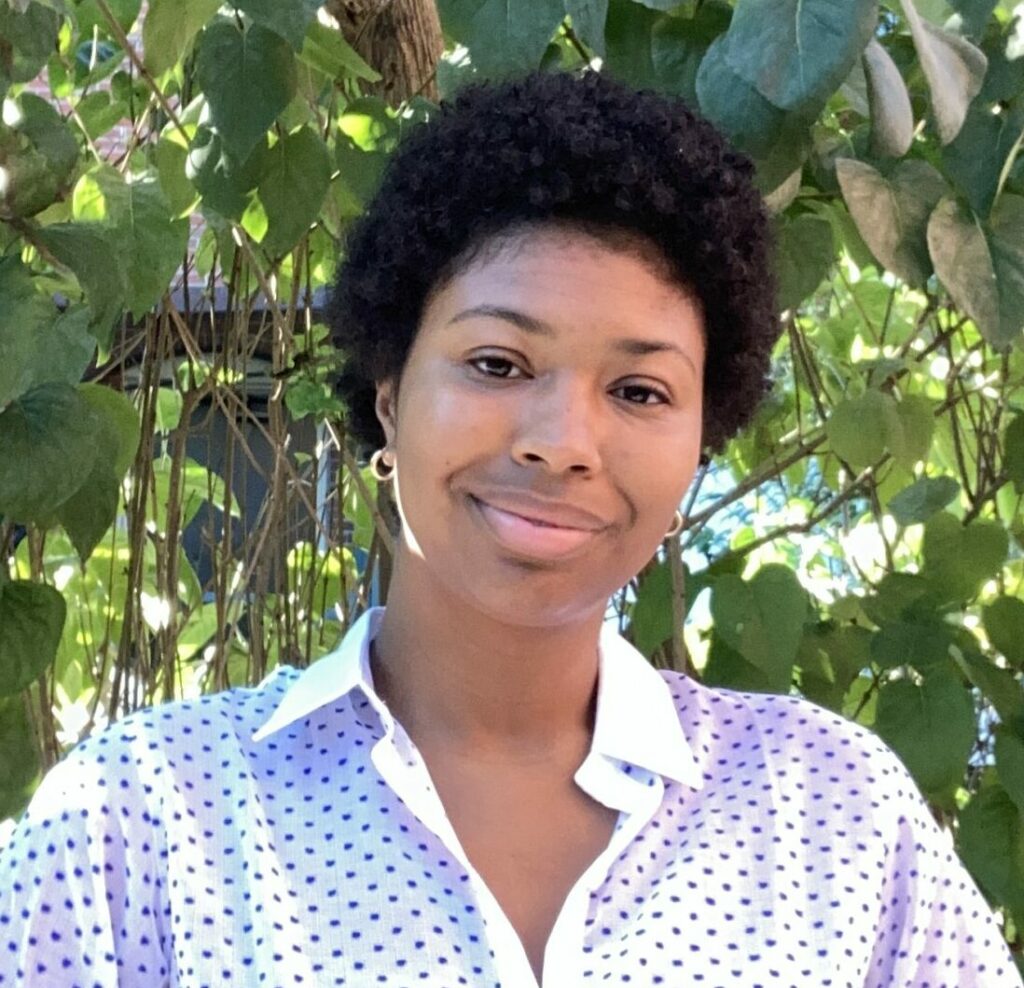 Aminata Conteh
Marketing and Communications Coordinator
Aminata Conteh is the Marketing and Communications Coordinator at Indigo Arts Alliance. In her role she works closely with the Executive Director to ensure all communications and branding is aligned with IAA's mission and vision.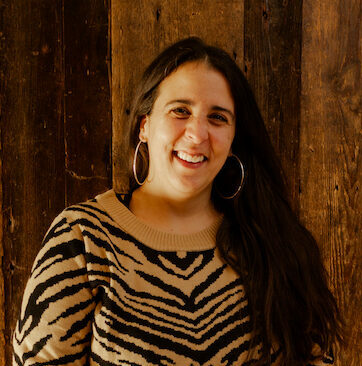 Veronica A. Perez
Administrative Assistant
Veronica A. Perez is the Administrative Assistant at Indigo Arts Alliance. In their role they support IAA's day to day operations and office administrative needs, helping to activate our mission on the backend as well as the front.
Our Board
Saundra Thomas
Secretary
Saundra Thomas, recently Interim Co-Executive Director at Open House New York is a non-profit consultant with more than 30 years of media and nonprofit leadership experience. During her 17 years as VP of Community Affairs, at WABC-TV, the ABC New York flagship station, Saundra led, designed and oversaw all on-air public service announcements, community outreach and station community projects for the NY tri-state area. She is a perennial and sought-after board member, speaker and coach.
Saundra is a board member of Indigo Arts Alliance, Open House New York and the Prospect Park Alliance.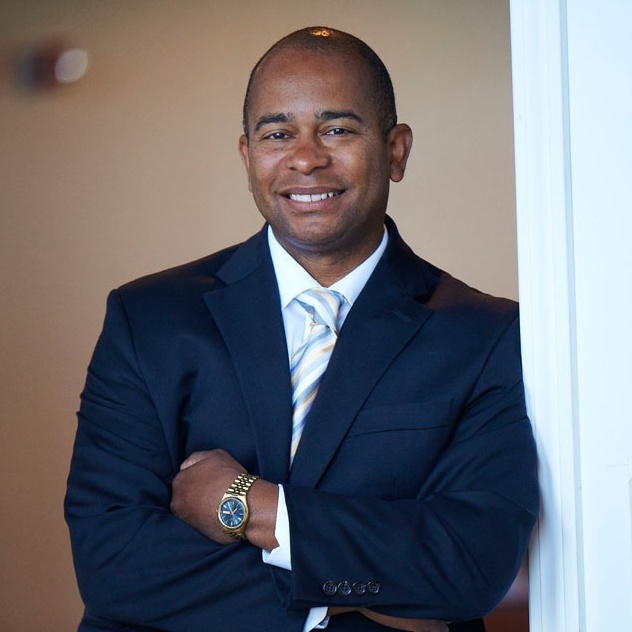 Thomas Douglas
Treasurer
Thomas Douglas is an experienced litigator who has successfully argued cases in state and federal courts throughout Maine, including the Maine Supreme Court. He runs is his own firm and in his spare time is an avid writer, musician and long distance runner.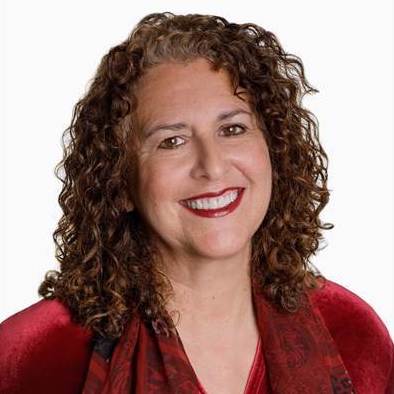 Susan Siegel
Chair Development Committee
Susan Siegel is a community transformer who has dedicated her life to founding and scaling up local and international businesses that engage artists and underserved individuals. She founded Global Action Project, a non-profit media arts organization that trains young people to produce and use media as a social justice tool. G.A.P. was honored at the White House with the prestigious National Arts and Humanities Youth Program Award.
Our Circle of Advisors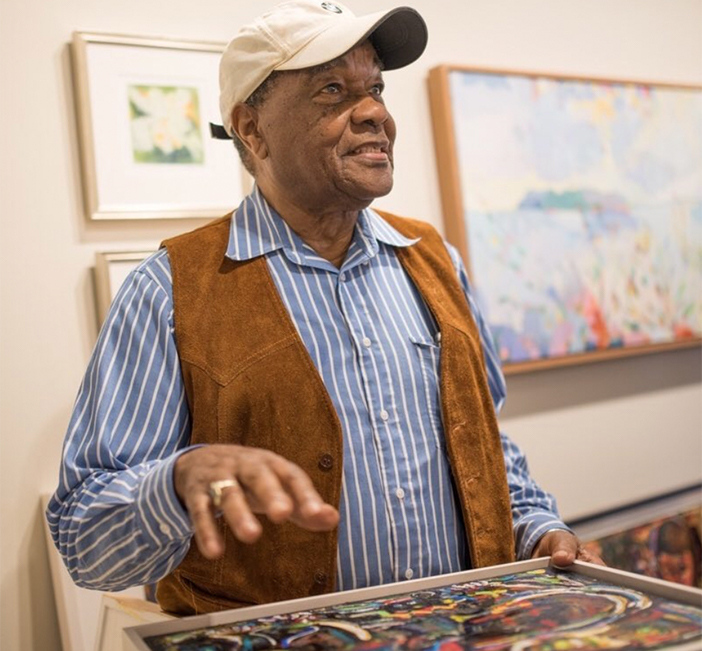 David C. Driskell
Inaugural Elder Advisor and Mentor
One of the world's leading authorities on the subject of African American Art, Prof. David C. Driskell is highly regarded as both an artist and a scholar. The recipient of numerous fellowships, awards, and prizes including three Rockefeller Foundation Fellowships and a Harmon Foundation Fellowship, Prof. Driskell has also received thirteen honorary doctoral degrees in art.
Atiim Boykin
Atiim Boykin, MA., MFT, MHRT-C, Oakland, CA is a musician, songwriter, band-leader, spoken word poet, community organizer, activist, storyteller, social worker, and family therapist. He has more than 20 years of experience in these roles, and has worked closely with artists, musicians, event design firms, community partners, and funders in leadership positions, as well as with the implementation of community arts, mental health and educational programs.
Brian J. Evans
Brian J. Evans (he/him) is a Citizen Artist, defined by the Aspen Institute Arts Program as:
Individuals who reimagine the traditional notions of art-making, and who contribute to society either through the transformative power of their artistic abilities, or through proactive social engagement with the arts in realms including education, community building, diplomacy and healthcare.
Mixing disciplines, mixing professions, and of mixed race, Brian J. Evans unpacks the "moments of suspension" that reside in the spaces between spaces. Convinced that connections exist between us all and it is the responsibility of the Arts to remind us to be holistically human, lest we forget. Courageous vulnerability and intentional equity keeps him aloft as he finds ways to give back and add to the communities, mentors, and ancestors who blazed trails and continue to do so! Evans believes it is the responsibility of the Arts to rediscover existing connections within humanity. He currently holds the position of Mellon Diversity and Faculty Renewal Postdoctoral Fellow in the Theater and Dance department at Bates College in Lewiston, Maine located on the unceded land of the Wabanaki Confederacy. https://www.brianjevans.org/
C. Daniel Dawson
C. Daniel Dawson, NY, NY—Prof. Columbia University. Dawson has worked as a photographer, filmmaker, curator, arts administrator, and consultant. He served as curator of photography, film and video at the Studio Museum in Harlem (NYC), director of special projects at the Caribbean Cultural Center (NYC), and curatorial consultant and director of education at the Museum for African Art (NYC).
Celine Bourke Kuhn
Celine Bourke Kuhn, Portland, Maine— is an organizational development consultant. Before starting her consulting practice, she was the Executive Director of The Telling Room. She is passionate about storytelling, social justice, and the arts. She also sits on the advisory board of Blunt Youth Radio and serves on the Committee for Energy Efficiency and Sustainability In Yarmouth, ME.
Chanel Lewis
Chanel Lewis (she/her/hers) is the Head of Global Diversity, Equity, and Inclusion at IDEXX. In this role, she designs and develops a global strategy and cultivates a more diverse and inclusive organization. She believes in the power of listening, learning, dialogue, and action as tools for change. Her work and passion is fueled by a desire to live in a society and community where everyone is included and has equitable access to  empathy, compassion, understanding, and respect. Chanel is an amateur photographer, avid cook, and organizational development nerd.  Chanel believes in the power of friendship, community, and love. In particular, how  these three values work together to make our communities stronger, compassionate,  empathetic, respectful, and full of joy.
Diana Tuite
Diana Tuite is Visiting Senior Curator of Modern and Contemporary Art at the Stanley Museum of Art at the University of Iowa. Previously, as Katz Curator of Modern and Contemporary Art at the Colby College Museum of Art, she organized the nationally touring exhibition Bob Thompson: This House Is Mine and edited the accompanying catalogue published by Yale University Press. Other recent exhibition projects included Jacob Lawrence: The Life of Toussaint L'Ouverture, Torkwase Dyson: Nautical Dusk, and Hew Locke: Here's the Thing. In her curatorial practice, she is committed to bringing visibility to underexamined histories and creating spaces for multidisciplinary knowledge and non-traditional expertise to shape social justice-informed research and interpretation. 
Elizabeth Jabar
Elizabeth Jabar, Waterville, Maine—Colby College, Director of Civic Engagement and Community Partnerships. Visual Artist, Printmaker and former Dean of Maine College of Art. She is a feminist printmaker who explores a range of personal-political issues in her work including cultural identity, representation, equity and maternal ethics. Her practice is located in the studio, the classroom and the community where she co-creates collaborative and participatory projects with students, colleagues and community members.
Eneida Sanches
Eneida Sanches, Sao Paulo, Brazil—Visual Artist. Eneida started her career as an architect. Executive board member of the SACATAR Institute, artist in residence on the Island of Itaparica from 2004 to 2011. Created and coordinated the visual arts exhibits: Circuito das Artes Bahia e Circuito Triangulações de 2004 a 2015. Started exhibiting her work in 1994 at the collective exhibition Face of the Gods, Museum for African Art, NY, USA.
Genevieve Tremblay
Genevieve Tremblay, Bellevue, WA—is an artist, designer, curator and public scholar who ignites and facilitates pioneering cultural and community initiatives. She is a globally recognized education leader using technology to transform education and her curatorial work and published research is aimed at fostering creative communities of innovation.
Henry Drewal
Henry Drewal, Madison, WI— He has been the Evjue-Bascom Professor of Art History and Afro-American Studies at the University of Wisconsin-Madison and Adjunct Curator of African Art at the Chazen Museum of Art, UW-Madison. He has published several books and edited volumes and many articles on various aspects of African art, primarily on the arts of Yoruba-speaking peoples of West Africa and the Yoruba diaspora in the Americas.
Jamie Isaacson
Since 1994 Jamie has co-produced The North Atlantic Blues Festival, an annual two-day blues music festival featuring national blues performers, in Rockland, Maine. Jamie is also involved in several non-profit projects and organizations. He produces a scholarship concert series for Kents Hill School. Jamie also plays Chicago-styled piano with The Blues Prophets, who have been together for forty years. He currently also serves on the board of the St Lawrence Arts Center.
Jennifer Minicucci
Jennifer Minicucci, East Kingston, NH – Jennifer brings to her consulting practice a passion for arts, education, and community building along with a broad range of fundraising and project management experience in corporate, small business, and nonprofit environments.
Jill Duson
Jill Duson, Portland, Me — recently retired from Maine State Government where she served in a variety of executive leadership positions including Director of the Bureau of Rehabilitation Services and most recently as Director of Compliance at the Maine Human Rights Commission. Duson's elected service includes 3 years a member and Chair of the Portland School Board. She is currently serving her 20th year as an At-Large member of the Portland City Council. 
John Coleman
John Coleman, Portland, Maine— founder/CEO the VIA Agency in Portland, ME. Coleman holds an MBA and a BS in mechanical engineering and an honorary doctorate in fine arts from Maine College of Art. He sits on the board of trustees for the Skowhegan School of Painting and Sculpture, and he is a volunteer for the Preble Street Resource Center. Coleman maintains an active studio practice exploring conceptual artwork.
Jolene McGowan
Jolene McGowan, Portland, Maine— Founder and Principal of Matchstick Communications, a creative services firm. Before starting her own communications business, Jolene worked as the Director of Sales and Marketing for Jill McGowan, Inc., a family owned apparel design business in Portland, where she helped the company expand its reach from 4 boutiques in New England to 200 specialty stores throughout the United States.
Karen Meritt
Karen Merritt, PhD, MPH, Surry, ME — is a public health engineer and STEM educator who researches and teaches at the intersection of (in)equity and infrastructure. Karen believes deeply in the power of social practice art and the vision and free expression of Black and Brown artists.

Kemi Ilesanmi
Kemi Ilesanmi, Brooklyn, NY is the Executive Director of The Laundromat Project, which advances artists and neighbors as change agents in their own communities. Prior to joining The LP in 2012, she was Director of Grants and Services at Creative Capital Foundation. From 1998-2004, she was a visual arts curator at the Walker Art Center in Minneapolis. She serves on the boards of the Joan Mitchell Foundation and The Broad Room, as well as advisory boards for WNET All Arts and Smith College Museum of Art. In 2015, she was appointed by the Mayor to the NYC Cultural Affairs Advisory Council. 
Mark Bessire
Mark Bessire, Portland, Me — has been Judy and Leonard Lauder Director of the Portland Museum of Art since 2009. Before joining the PMA, Mark was Director of the Bates College Museum of Art in Lewiston, Maine, from 2003 to 2009, and Director of the Institute of Contemporary Art at the Maine College of Art in Portland, Maine, from 1998 to 2003. He was a Helena Rubinstein Fellow at the Whitney Museum of Art and a Fulbright Fellow in Tanzania, and holds an M.B.A. from Columbia University, an M.A. in art history from Hunter College, and a B.A. from New York University.
Michelle Washington
Michelle Washington, Harlem, NY— is a Design Strategist, Design Researcher and Columbia University Community Scholar. Michelle is a highly sought after creative professional working with brands across sectors, industries and disciplines.
Nicola Chin
Nicola Chin, Portland, Me – is the founder of Up With Community, a partnership for helping teams grow at the intersection of strategic thinking, organizational development, and equity. Nicola designs long-term learning programs to help teams put their ideas and values into action – moving from brainstorming and trainings to behavior change and improved impact. She jumped off the path to academia and became an Organizer and Director with the Center for Community Change on campaigns for federal and state immigration reform. Nicola has spearheaded several innovative social media organizing campaigns and traveled extensively to provide technical assistance to diverse national organizations. 
Dr. Paul Gardullo
Paul Gardullo, Washington, DC — Since 2007, historian and curator Paul Gardullo has worked towards building the collections and exhibits for the Smithsonian's 19th and newest museum, the National Museum of African American History and Culture (NMAAHC), opening on the National Mall in Washington D.C. in 2016. His research interests are broad-ranging, but relate to African-American history and culture, slavery in American cultural memory, public history, and the African Diaspora. 
Peggy Greenhut Golden
Peggy Greenhut Golden, Portland, Maine—Founder of Greenhut Galleries has worked tirelessly for the past 39 years on behalf of artists in Maine and beyond. She believes fiercely in giving back to the Portland community and enriching the Portland experience. Her involvement has included an appointment by the City Council to serve on the Portland Public Art Committee for 20 plus years, serving as a Commissioner of the Maine Arts Commission.
Dr. Rachel Harding
Rachel Harding, Denver, CO—is a poet, historian and scholar of religions of the Afro-Atlantic diaspora. Associate Professor of Indigenous Spiritual Traditions in the Ethnic Studies department of the University of Colorado Denver, Dr. Harding writes about the conjunction of religion, creativity and social justice in the experience of communities of African descent in the US and Brazil.
Rodney Moore
Rodney Moore, Hyattsville, Maryland/Maine —Arts Manager, The David C. Driskell Center for the Study of Visual Arts and Culture of African-Americans and the African Diaspora. Rodney is an active arts advocate serving as a trustee to the Portland Museum of Art.
Dr. Samaa Abdurraqib
Samaa Abdurraqib moved to Maine in 2010, spent three years teaching Gender & Women's Studies at Bowdoin College and transitioned into the non-profit world in 2013. She currently works at the Maine Coalition to End Domestic Violence. Samaa's academic and non-academic writing can be found in a variety of edited collections, academic journals, and on the online platform The Body Is Not An Apology. Her poem, "End of Land – Deer Isle" was recently published (2020) in Maine Coast Heritage Trust's Voices From the Coast – a publication celebrating the organization's 50th anniversary.
Dr. Sarah K. Khan
Sarah K. Khan, Queens, NY— multimedia maker/scholar, writes and creates content (prints, photography, films) about food, culture, women, and migrants. Her short films intersect globalization, environmental degradation, gender disparity, race and caste discrimination and the loss of biocultural diversities. Khan has degrees in Middle Eastern history (BA), public health and nutrition (MPH, MS), and traditional ecological knowledge systems/plant sciences (PhD). She is a two-time Fulbright scholar, and the recipient of multiple grants and fellowship to carry out her work.
Dr. Scott Barton
Dr. Scott Barton, Harlem, NY—has a PhD from the NYU Food Studies program. Scott has worked for more than twenty-five years as an Executive Chef, Restaurant and Product Development Consultant, and, Culinary School Teacher. He has been a fellow of Instituto Sacatar in Salvador da Bahia, Brazil. Scott researches the intersection of secular and sacred cuisine in Northeastern Brazil, using documentary film and written text.
Sean Alonzo Harris
Sean Alonzo Harris, Portland, Maine—Established his career in commercial, fine art and editorial photography in Maine, Boston and New York. He works with a broad range of editorial, educational and corporate clients. Sean's work was recently exhibited in the Portland Museum of Arts 2018 Biennial.
Toccarra A. H. Thomas
Toccarra A. H. Thomas is the Director of the Joan Mitchell Center in New Orleans. Thomas has previously served as the inaugural general manager of Pioneer Works in Brooklyn, NY, and inaugural managing director of SPACE, a contemporary multidisciplinary art organization in Portland, ME. In her role at the Joan Mitchell Center, she directs the Center's expansive artist residency program, develops public programming and special projects to support community engagement with the Center's artist residents, and manages the day-to-day operations of the Center. Thomas also works closely with leadership at the Joan Mitchell Foundation in New York to further develop artist-centered resources and programming.
Valeria Missalina Bembry
Valeria Missalina Bembry (she/her) is a Florida-born flâneuse, having observed modern life while living in Europe, Africa and West Asia where she has worked in arts and cultural programming, education, and international development and humanitarian operations. Valeria spent part of her youth in Maine and often boomerangs back to the State in between international sojourns. For nearly a decade she had been based in Erbil in the Kurdistan Region of Iraq (KRI) where she engaged projects and discourse at the nexus of creative practice, politics and layered histories. Valeria earned a BA in International Relations from Richmond, the American International University in London, a PGDip in History of Art from the Courtauld Institute of Art, and an MA in Art Business from the Sotheby's Institute of Art. She is a passionate advocate for artistic exchange and education. Valeria has previously worked with the Delfina Foundation, a London-based international artist residency program as well as Art Dubai. In addition, she has coordinated exhibitions and artists workshops in collaboration with diplomatic missions and non-governmental organizations aid organizations. In addition to her curatorial work and arts research practice, Valeria is also a protection and gender-based violence (GBV) specialist and is currently a program manager and anti-trafficking technical lead at Sexual Assault Response Services of Southern Maine (SARSSM).