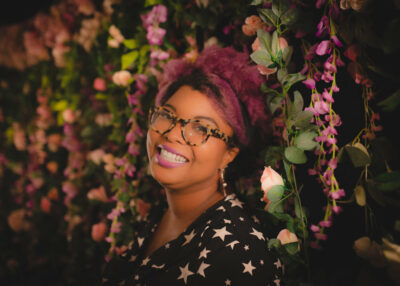 CC Paschal
MAY 2 - MAY 30, 2022
"CC" Paschal (she/they) is an award-winning audio journalist and experimental documentary artist. They are currently the Visiting Professor of Radio and Podcasting at Salt Institute for Documentary Studies at Maine College of Art and Design in Portland, Maine. Previously, CC led the editorial vision for NPR's critically acclaimed narrative series Louder Than a Riot, about the interconnected rise of mass incarceration and hip hop culture. In 2017, she was a lead producer of Gimlet Media's Peabody award-winning production Uncivil. CC studied aesthetics, earning a B.A. in Art and Philosophy from Hamilton College in Clinton, NY in 2010. Their first book, Audiocraft: The Art and Business of Making Podcasts that Mean Something, is due out later this year.
You can connect with CC here:
Website
Twitter
Instagram
Work Samples:
The Sentence, Uncivil, Gimlet Media (Reporter, producer, writer. A deeply reported historical narrative about the legal origin of slavery and its impact on Free People of Color.)
Prison to Prison Pipeline, Louder than a Riot, NPR (Reporter/writer/editor.  Learning about my long-lost artist-rapper sister's childhood as a ward of the state, and her eventual imprisonment— where she was forced to give birth in chains.)
Rite of Passage, Independently produced (Reporter, writer, producer, editor, sound design. My first longform narrative story about my experience as a Black student in predominantly white art spaces.)
It's OK to Feel Ambivalent About Michelle Obama's Official Portrait  Art criticism. Hyperallergic, February 15, 2018.
Hidden in Plain Sight. Personal essay about the difficult choice to leave an extractive creative job. Independently published, March 7, 2021.