On Wordplay, Rhythm, and the Art of Ryan Adams
It was Ryan Adams who reminded me that it's possible to get to know an artist's work without ever stepping foot in their studio or standing in front of their work in an exhibition space. There's a way to feel familiar with an artist's practice without having their murals be the backdrop of daily commutes or perusing their work on digital screens. What I consider to be my introduction to Adams' work didn't actually involve his work at all. It happened this past January, by happenstance, in the kitchen of Surf Point Foundation during the first week of our residency, as we both brewed our coffee. Though the curious curator in me looked into the work of the other artists in my residency cohort before I arrived, those explorations didn't tell me nearly as much as my conversation with Adams did that morning.
After sharing the journey we each took to get to Surf Point–me through a multi-day road trip from Chicago, Illinois and Adams through some creative family scheduling from Portland, Maine–the conversation turned to music. From there, we quickly discovered our mutual love and appreciation for hip hop, particularly lyricists Phonte and Big Pooh who are also known as the Durham-born duo Little Brother.[1] I bring this up because, in most cases, to be a Little Brother fan signals a reverence for poetics, clever wordplay, humor, alluring rhythms, and unapologetic respect and devotion to Black life and culture. Similarly, to bear witness to Adams' work, no matter the context, is to experience all of these same qualities echoing in a different yet deeply related form. When I look at Adams' art now, it is always lyrically and sonically annotated. I let myself fall into the words and get caught up nodding to the beat.
Many months later and as he prepared for shows at Notch8 Gallery and Ishibashi Gallery (Concord, MA), Adams and I took some time to discuss the origin story of his style, making work on the streets versus the studio, and what it's like to be a Black artist in an era of seismic social, political, and cultural sea changes.
Tempestt Hazel: I'm always curious about origin stories. Can you tell me about who you are and your background, especially as it relates to your practice?
Ryan Adams: I was born and raised in Portland, Maine. It was rare to have Black folks up here when my grandparents on my mom's side moved up here from rural Mississippi. Things were just extremely dangerous [at the time]. An incident happened when they were pregnant with my mom, and basically one of my great aunts had already moved to Maine to get as far as possible away from rural Mississippi. My grandparents packed all their stuff and took off–they actually had my mother on the way to Maine. They came to Maine in the early 1960s.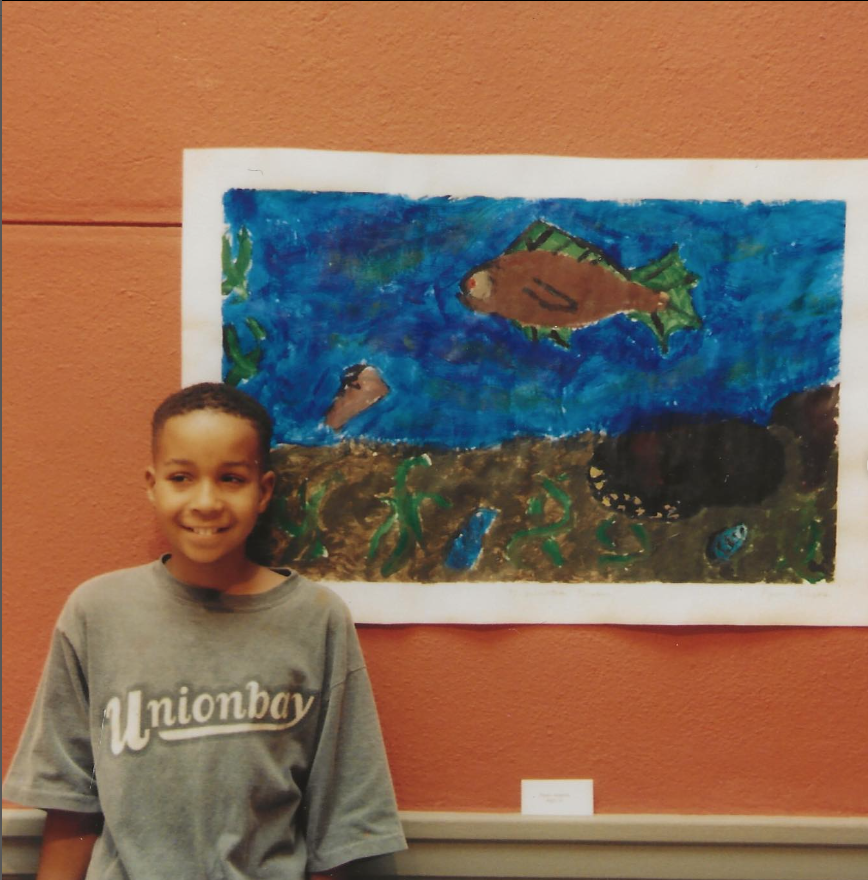 Growing up here was unique on a few fronts. Being the only Black person in the room very often was the case. My family on my mom's side came from the thick of Mississippi. They were strong folks and taught me to take no bullshit. Though this place was different–as in blue collar–there [were] so [many] terrible, unfortunate racist things I had to put up with–but [I feel like my family] prepared me for that.
We were one of very few Black families–we all knew each other. It was an interesting upbringing. I give my mom a lot of credit for making sure I saw the world outside of this place.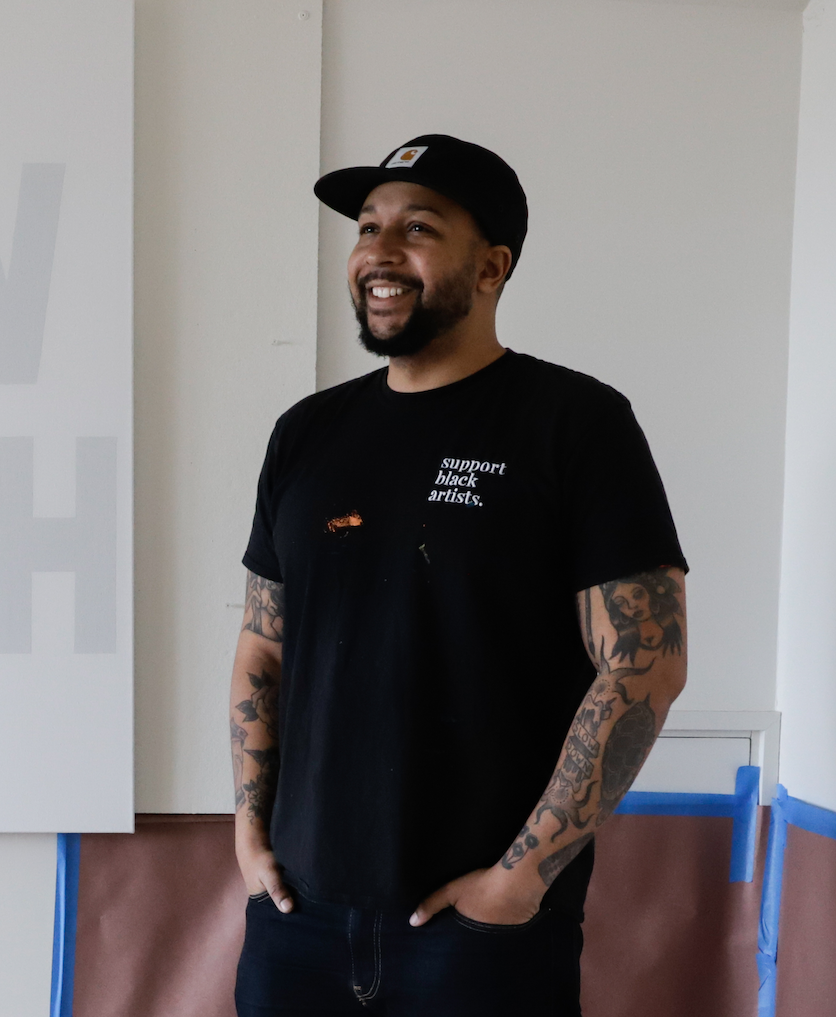 My father came up here by himself, too. He was raised in the Connecticut and Massachusetts area. He was a union pipefitter and found a job up here. He would tell me how he wasn't planning on staying, then he met my mom. They had me in 1984.
Painting, drawing, and comics have always been my escape. It puts me in my own world. I was a latchkey kid, my mom was a single mom, and she would tell me about how she would come home and I would have papers and comics sprawled out on the floor, and I would be drawing. She remembers it so vividly. I had favorite illustrators at age nine. I would study things and redraw things from [comic artists like] Tex Avery or others. I was into it on a pretty deep level.
TH: So you were simultaneously in an environment where your creativity was being nurtured at home, but then the world outside of your home was a challenging place–especially being in a state that has one of the smallest populations of Black people. Given that environment, what was it that made you able to envision a career as an artist?
RA: I really didn't. All growing up, my mom's side of the family who lives [in Maine], who I was with the most growing up, [were] very academic. At the time, I was the only grandchild, so I was encouraged to go into one of the cookie-cutter careers. Being an attorney was where I was headed.
Honestly, I had no idea that a career or livelihood in the arts was an option until maybe a few years ago–six to seven years ago. I always thought it was something I had to do on the side to feed my soul. I didn't want to be doing business development or sitting in painful meetings. But, [in the past few years,] I got to a point where I believed I could figure it out–having a career as an artist. I didn't really have that direction as a kid. Though my art was supported, it was understood to be a hobby, not a career option.
TH: That's a really surprising response, but also understandable. I feel similarly. I think we both have that experience of working in areas of the arts that are often viewed as more stable–like in arts administration, and then recently–finally–taking the leap to do our creative work full time. Your response is not what I was expecting, though!
RA: On my father's side, that's where the artistic side of me came from. There are phenomenal artists and painters. My uncle Charles was a very well known oil painter in the Virgin Islands–his paintings were absolutely beautiful. [Even so], I never thought it could become a career.