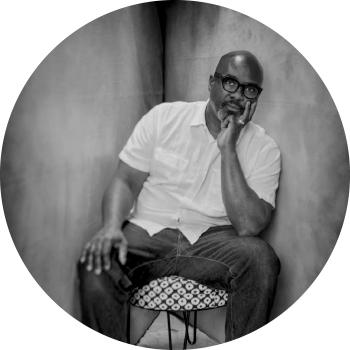 SÉAN ALONZO HARRIS
Séan Alonzo Harris is a professional editorial, commercial and fine art photographer concentrating on narrative and environmental portraiture. Over the past 25 years, Harris's work has been featured in a range of national publications, advertising campaigns, and exhibitions. In these varied contexts, his work focuses on human experience and identity and examines both how individuals visualize themselves and how they are portrayed. Harris's images bear witness to often invisible or overlooked members of our communities, and create portraits that provide a counter-image and narrative of self-worth and personal agency. His work has been published in Atlantic Magazine, the Paris Review, Boston Magazine, Maine Home and Design, Photo District News Rising Star feature, Maine Magazine, Harvard University Magazine.

Harris's most recent solo exhibition at the Colby College Museum of Art, I Am Not A Stranger, was developed in collaboration with Waterville Creates and supported by a grant from the Maine Arts Commission. He has developed several significant shows, VanDerZee On My Mind featuring images of African Americans in Maine, The Families Of Maine Documentary Photography Project; A Lebanese Family In Waterville, Recollection; Green Memorial African Methodist Episcopal Zion Church, the multi-disciplinary exhibition; If Wishes Were Horses, Beggars Would Ride at the Portland Museum of Art, featuring video, dance, text, and photography and The Griffin Museum of Photography's Tenth Annual Exhibition. Harris graduated from the Art Institute of Boston and studied photography in Viterbo, Italy and at the Maine Media Workshops in Rockport, Maine.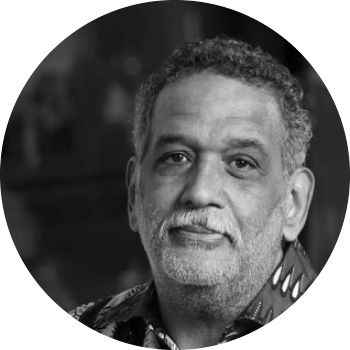 C. DANIEL DAWSON
C. Daniel Dawson is a photographer, curator, arts administrator, consultant, filmmaker, and scholar based in New York City. Dawson has exhibited work in over 35 shows and is an early member of the Kamoinge Workshop, an African American photography collective based in Harlem, New York. Dawson has served as Director of Special Projects at the Caribbean Cultural Center, the Program Manager at the American Museum of Natural History, the Curator of Photography, Film and Video at the Studio Museum in Harlem, and the Curatorial Consultant and Director of Education at the Museum for African Art. Dawson has also given lectures at Columbia University, Princeton University, the University of California-Berkeley, the New School for Social Research, the Federal University of Bahia and Rio de JaneiroBrazil, among many others. Additionally, he has taught seminars on African Spirituality in the Americas at Columbia University, the University of Iowa, New York University and Yale University.