---
Meet Our Artists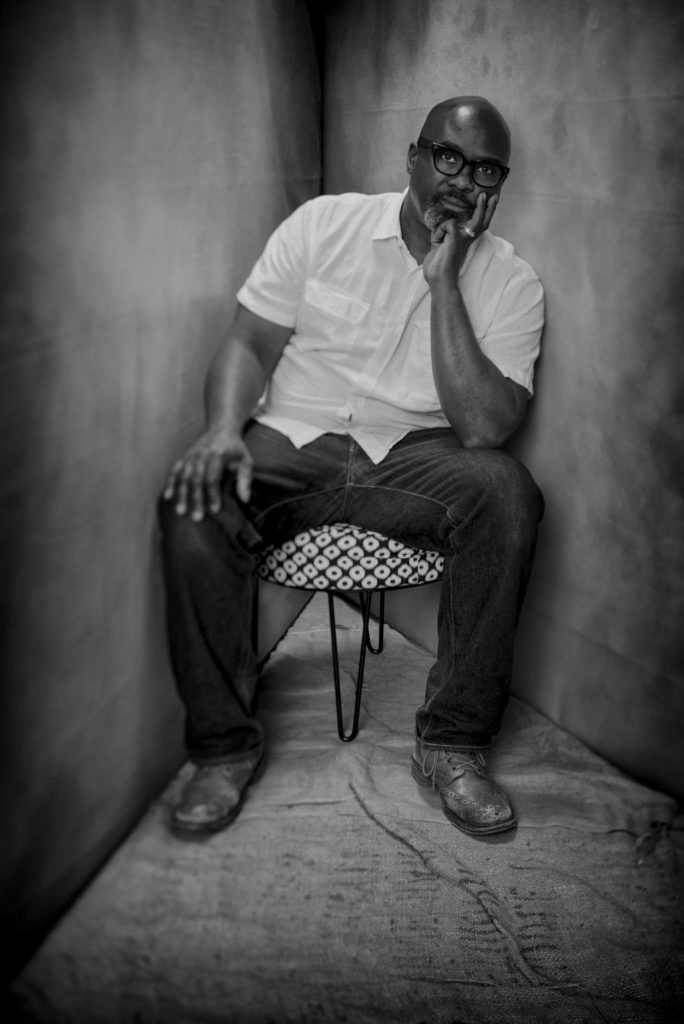 Sean Alonzo Harris, Photographer,
In residence: February 1 – March 31
Sean Alonzo Harris is a professional editorial, commercial and fine art photographer concentrating on narrative and environmental portraiture. Over the past 25 years, Sean's work is featured in a range of national publications, advertising campaigns, and exhibitions. In these varied contexts, Sean's work focuses on human experience and identity and examines both how individuals visualize themselves and how they are portrayed. Sean's images bear witness to often invisible or overlooked members of our communities, and create portraits that provide a counter-image and narrative of self-worth and personal agency. His work has been published in Atlantic Magazine, the Paris Review, Boston Magazine, Down East, Portland Magazine, Maine Home and Design, Photo District News Rising Star feature, Maine Magazine, Harvard University Magazine, Ralph Lauren magazine, Mother Jones, Adweek, Consumer Reports, Teaching Tolerance, and USA Today.

Harris has also received critical acclaim for his fine artwork. His most recent solo exhibition at the Colby College Museum of Art, I Am Not A Stranger, was developed in collaboration with Waterville Creates and supported by a grant from the Maine Arts Commission. I Am Not A Stranger is a series of 58 portraits of community members that were displayed in the Colby Museum as well as in sixteen different locations across the city of Waterville. The project includes a combination of photographic portraits and participant interviews, and captures personal histories, makes connections, and create channels for telling untold stories.

Harris was awarded a Kindling Fund grant from the Warhol Foundation for his project Visual Tensions. This collaborative photographic project and community dialog pairs people of color with members of law enforcement. Harris will create photographic portraits as a means to confront and question cultural and racial assumptions, stereotypes and fears.

His work is part of the celebrated traveling exhibition, Going Forward, Looking Back, practicing historical processes in the 21st century. He has developed several significant shows, VanDerZee On My Mind featuring images of African Americans in Maine, sponsored by a grant from the Maine Humanities Council, The Families Of Maine Documentary Photography Project; A Lebanese Family In Waterville, Recollection; Green Memorial African Methodist Episcopal Zion Church, the multi-disciplinary exhibition; If Wishes Were Horses, Beggars Would Ride at the Portland Museum of Art, featuring video, dance, text, and photography and The Griffin Museum of Photography's Tenth Annual Exhibition. His work is included in the books Visible Black History, The First Chronicle of Its People and Portland Through the Lens. Harris has received several awards and grants for his work including, Good Idea Grant and Arts in the Capital Program, from the Maine Arts Commission, the Broderson Bronze Award, and the VanDerZee Black Heritage Award, from the University of Lowell. Sean was selected as one of the 60 most collectible artists in Maine and featured in Maine Home and Design magazine.

Harris graduated from the Art Institute of Boston and studied photography in Viterbo, Italy and at the Maine Media Workshops in Rockport, Maine.
---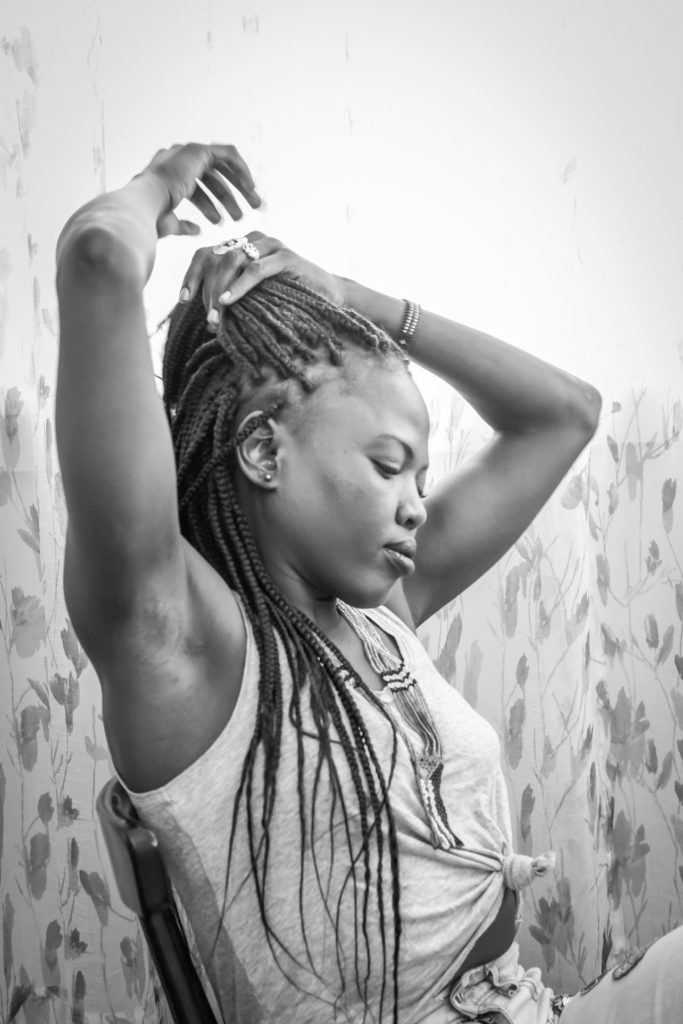 Nyamuon Nguany Machar (AKA— Moon) Mentee/Collaborator with Sean Alonzo Harris In residence: February 1 – March 31
My name is Nyamuon Nguany Machar. For the past ten years I've worked to advocate for disproportionate and minority youth in the mental health field. In 2019, I was honored to be the recipient of the rising Advocate award from the Bazelon Center in Washington DC and the Diaspora Award from the Luol Deng foundation for my advocacy work around South Sudan.

Today, I work as a teacher for the Telling Room in Portland, Maine, a writing program that provides young people the space and skills needed to begin carving room for their voices. As a spoken word poet, I work to motivate others to find strength in their voices through creative means. Often I use my own struggle and represent it in my artistry in order to help break down the stigmas that stunt voices. Spoken word poetry and theater performance gave me a voice in the darkest days of my childhood when metaphors and complex descriptions became easier ways to tell my story and the stories of my family and my people.

Being raised by a father who was a child soldier and a mother who hails from one of the oldest countries in the world storytelling was like second nature in my home. My parents used parables, myths folklore and life memories to guide their children in this new world that often tried its best to diminish or buffer their history and culture. This helped to formulate much of my writing style and gave me a sense of responsibility to carry on the tradition of storytelling not only on paper but audibly for people to hear, so quite naturally I began with spoken word poetry.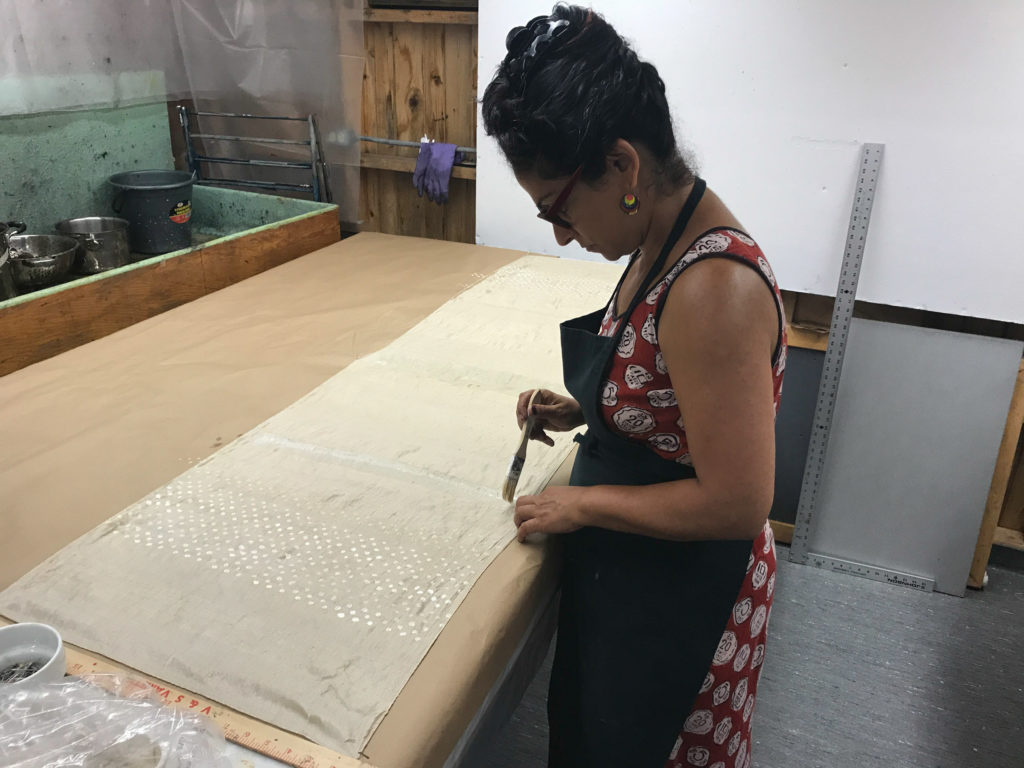 Documentary Film Maker, Textile Artists from New York/Pakistan
In Residence: Oct 4 – Dec 7
Sarah K. Khan, a two-time Fulbright Scholar (2001-02 & 2014-15), creates multimedia content about food, culture, women, and migrants grounded in social justice. Sarah spent 20 years researching traditional ecological knowledge systems of Asia and the Middle East (nutrition, public health, integrative medicine, plant sciences, and agro-ecology). She pulls together her multiple skills as a scholar/artist to share her work with the larger global audience.

She creates global media content on Migrant Kitchens. The goal is to make invisible visible, bear witness, and relay the stories of migrants, through the lens of food with photography, film, interactive maps and story. She is assembling a series of multimedia and photographic exhibits on "In/Visible: Migrant Kitchens," "In/Visible: Porters of Taste" that explores the lives of migrant workers in Old Delhi; and another on "In/Visible: Women Farmers." At present Sarah continues Migrant Kitchens in Queens New York, and with a group of women in Fez, Morocco. Visit her Press & Awards Section for exhibits and Upcoming Section for screenings, presentations, and conferences.
---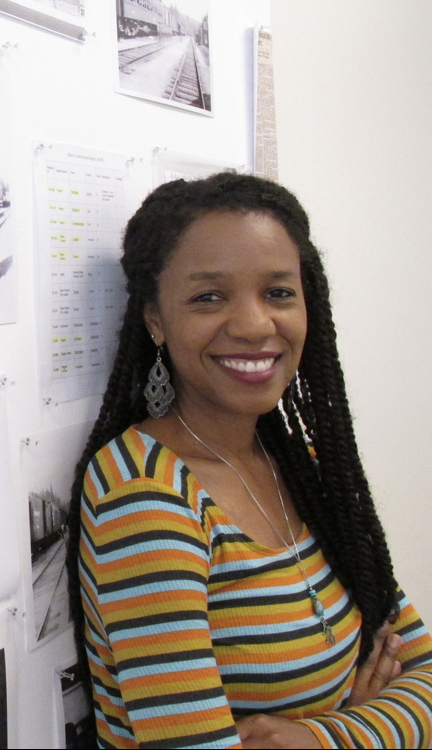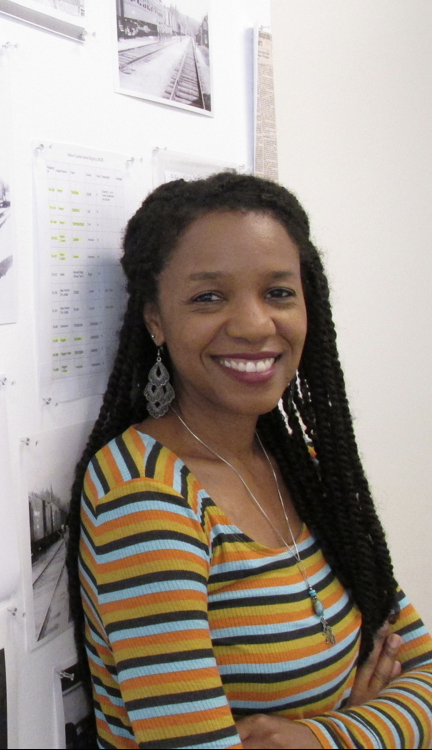 Asata Radcliffe
Mentee with Sarah K. Khan
In residence: October 4 – December 7
Asata Radcliffe is a writer and multimedia artist. A California native, Asata received her MFA in Creative Writing (Fiction) from Antioch University in Los Angeles. She writes speculative fiction and essays. Her creative work culminates as multimedia collections of speculative art installation, merging writing, film, and form. Her work invites one to experience the interstitial spaces of speculative landscapes and surrealist futures. Concerned about the planet, her research includes topics of land ethics, futurism, and the nonlinear narratives of human existence. She currently lives and teaches in Portland, Maine.

---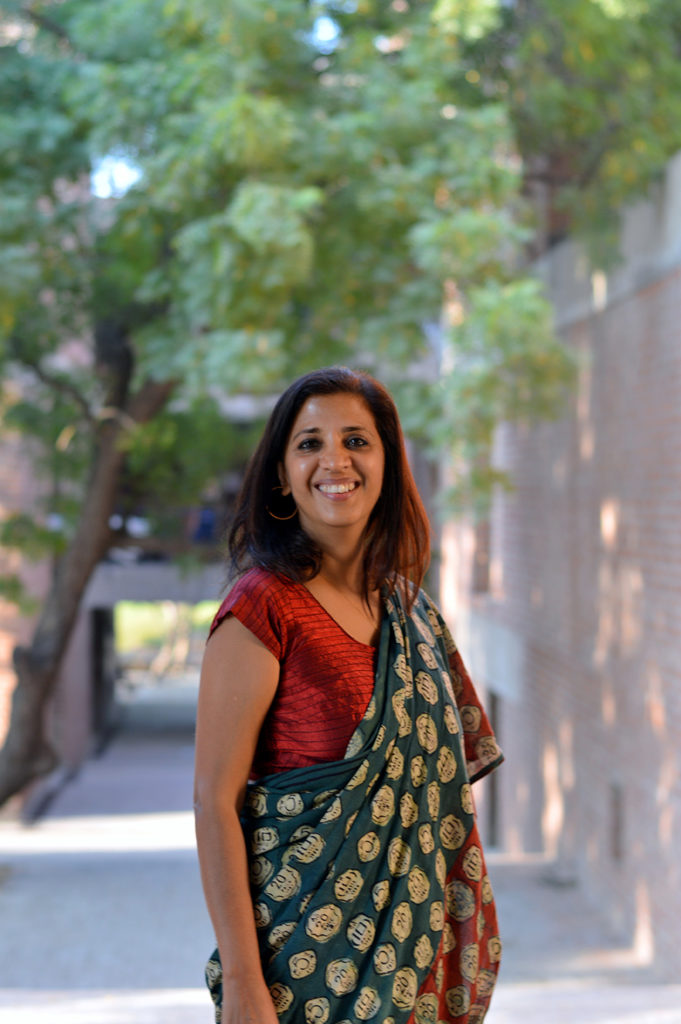 Textile Artist from India
In Residence: Nov 1 – Nov 21
Meeta is a master printmaker, a skill that she most often applies to fabrics, embellishing T-shirts and scarves, for example, with uniquely contemporary design motifs, juxtaposed with simple diamond shapes or wavy lines. The impulse of merging traditional symbols with contemporary motifs is apparent across many items designed by Meeta. This means a blouse might be playfully adorned with flip flops and umbrellas, but also that one of Meeta's shirts could have patterning that mimics traditional Indian bell tota: delicate, colorful strands of small bells and beads, interspersed with cloth bird forms. The work she brings to IFAM is the result of a block printing collaboration with Studio Chaubundi in Rajasthan.

This multi-faceted set of interests and skills has allowed Meeta to work alongside artisans both in her native India and abroad; she especially enjoys collaborating in the realm of printmaking, which has allowed her to start online and offline retail markets, as well as offer her services as a consultant of merchandising and branding.

---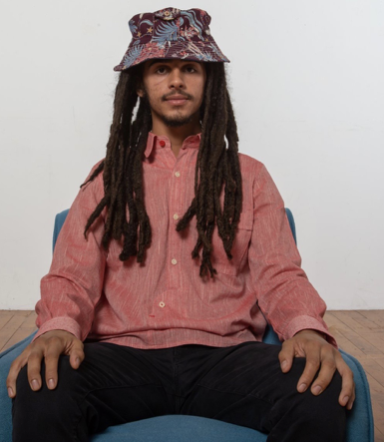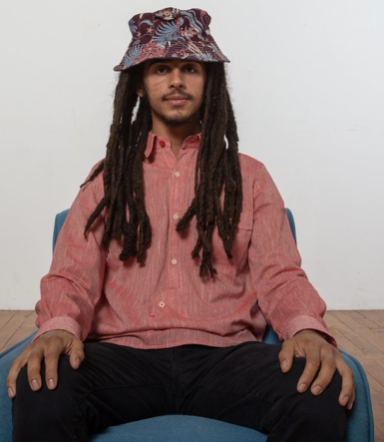 Jordan Carey
Mentee to Meeta Mastini
In residence: Nov 1 – November 21

Jordan Carey is a textile design and fashion artist. Born and raised in Bermuda until the age of fifteen, Jordan has taken much of his inspiration from Afro Caribbean aesthetic practices. These influences have culminated into his distinct sartorial style that displays Afrocentric inclinations immersed in eurocentrism. Unique and complex fabric printing, rhythmic composition, hand knitting, and adornment are all elements present in his body of work that he views as relics of a very near and mundane afrofuture. Jordan recently graduated from Maine College of Art with a Bachelor's in Fashion and Textile and is currently working as an assistant designer for Jill McGowan, Inc., a women's apparel design and manufacturer based in Portland Maine.
---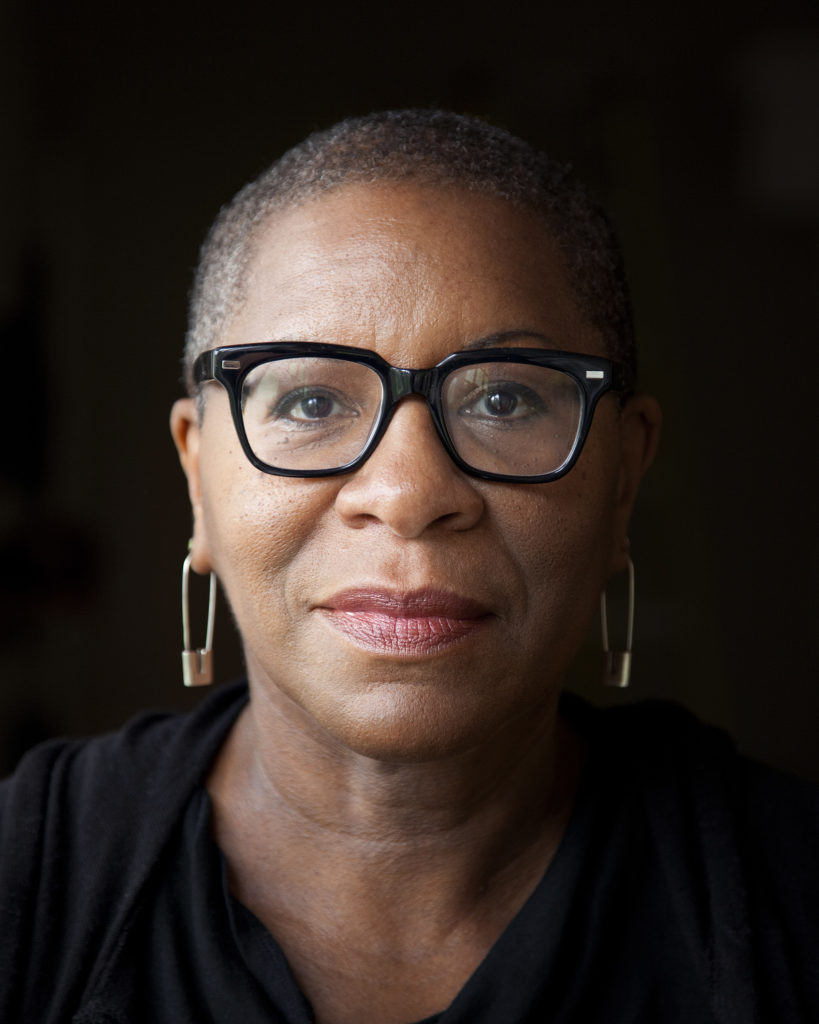 Visual Artist, Scholar from Chicago
In Residence: July 28 – August 3
Fo Wilson (Folayemi) is an artist/designer, educator, independent curator and writer. Her studio practice crosses interdisciplinary boundaries between the visual art, sonic media, a regard for the handmade, a background in design and object making, and an Afrofuturist expression of blackness. Wilson earned a MFA from the Rhode Island School of Design and is an Associate Professor at Columbia College Chicago. She was honored as a 2015 3Arts awardee, and received a 2016 Graham Foundation grant. Wilson lectures about art, design and craft to international audiences, and her writing and reviews have appeared in NKA, Journal of Contemporary African Art, the International Review of African American Art (IRAAA), and Communication Arts. Wilson was the 2013-14 Inaugural Faculty Fellow at the Center for Black Music Research (CBMR) and has been awarded residencies or fellowships at ACRE, Anderson Ranch Arts Center, Djerassi residency program, Haystack Mountain Center for Craft, Kohler Arts/Industry program, Macdowell Colony, and Purchase College/SUNY Purchase New York. She has been a grant recipient of Creative Time, the National Endowment for the Arts, and the Propeller Fund, and her design work is included in the collection of The Cooper Hewitt National Museum of Design.
---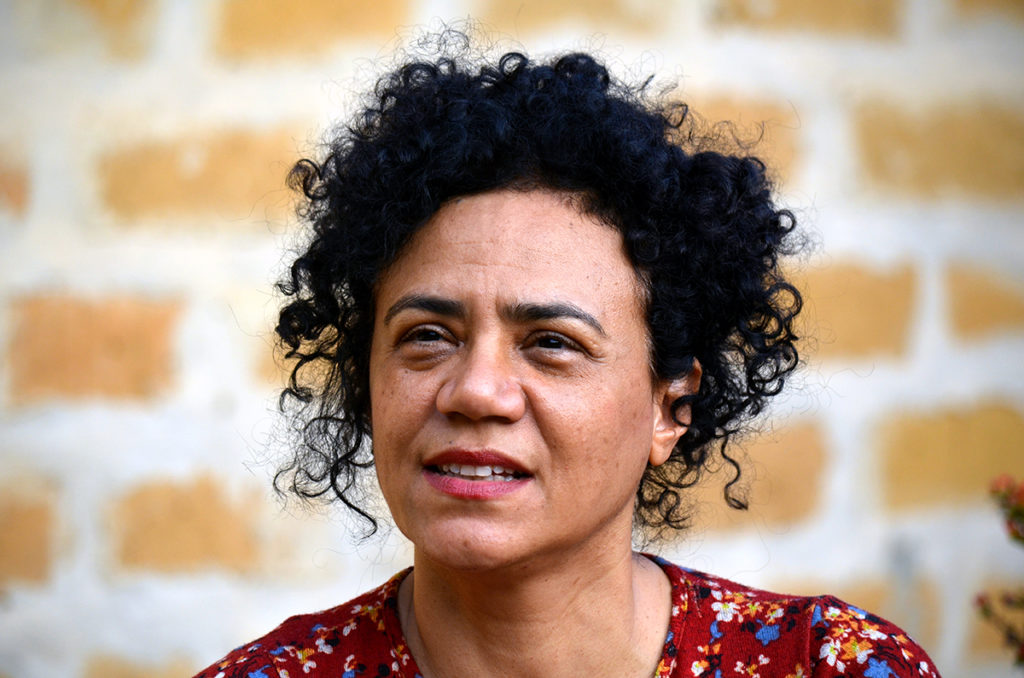 Visual Artist from Bahia Brazil
In Residence: June 3 – July 31
With a degree in Architecture from the Federal University of Bahia (UFBA). Her return to the visual arts was inspired by her interest in the tools for working with brass and copper for religious purposes when she was an apprentice to the Bahian master toolmaker Gilmar Conceição. Starting in 1992, she began exhibiting these objects in art galleries in and outside of Brazil.

In 1997, as an auditor in the Master's program at UFBA and, subsequently, through workshops at MAM Bahia, Sanches would bring these different forms of constructive thought together. The combination of architecture, the tools of the orisha and the metal etchings are what has allowed her to make works like those exhibited in Transe, deslocamento de dimensões. Sanches' production explores the idea of Trance as a religious phenomenon and the collective social representation of Afro-Bahian culture and its histories. Her iconographic repertoire originates in the universe of Candomblé ritual and its functional order. Her ten thousand prints result from hundreds of copper plates and the convergence of the functional limits of etching and sculpture.
---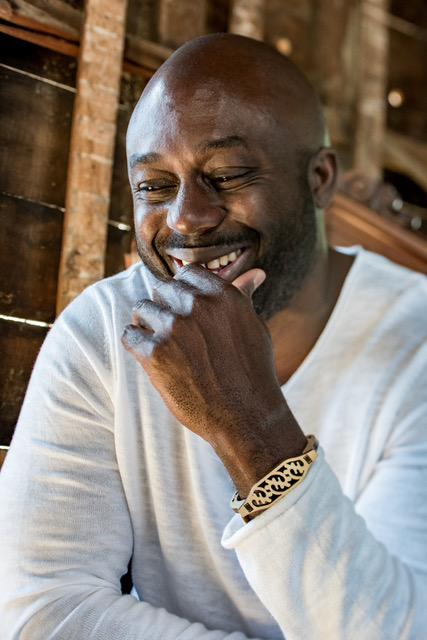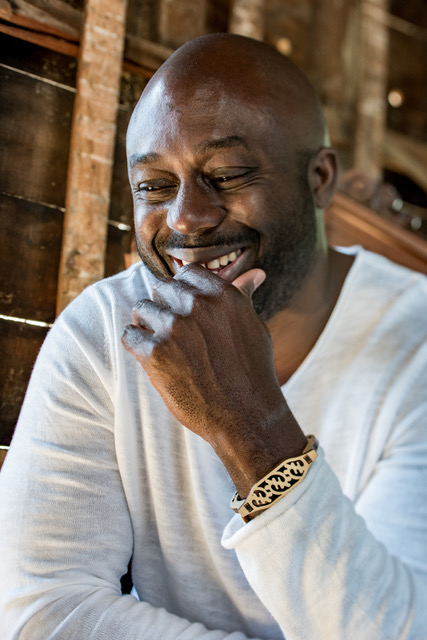 Ebenezer Akakpo
Mentee with Eneida Sanches
In Residence: June 3 – July 31
As a child in Ghana, I could never have predicted the path of my future. Today, I know that the only way to understand who we are is to connect the dots backward to the events that made us. Every item I design carries pieces of my cultural history, skills, and techniques of my education, and the passion I carry for promoting social justice. They are meant to remind us to remain open to every experience life brings us – they each have significance in who we become.

Design can often be interpreted as a luxury for the wealthy. But it is my mission to use design as a tool to solve problems. The creation of the Akakpo line has allowed me to combine my multi-faceted educational experiences with this desire to affect positive change. I am able to use the traditional designs of my Ghanaian heritage to create pieces of art that carry personal and cultural power such as designing a portable filtration system with B9 Plastics to purify water for the people of my native Ghana.

---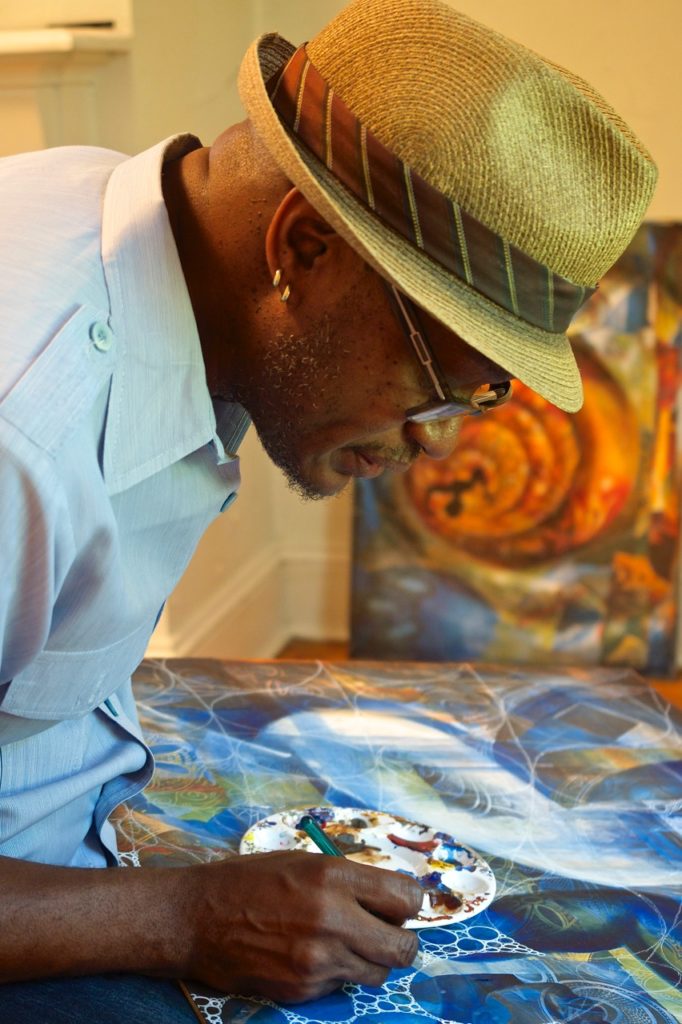 Daniel Minter
Founder of Indigo Arts Alliance
Daniel Minter is an American artist known for his work in the mediums of painting and assemblage. He is a visual storyteller and an accomplished illustrator. Minter's artwork reflects abiding themes of displacement and diaspora; ordinary/extraordinary blackness; spirituality in the Afro-Atlantic world; and the (re)creation of meanings of home. Minter's paintings, carvings, block prints, and sculptures have been exhibited both nationally and internationally at galleries and museums. He is the co-founder and creative visionary of the Portland Freedom Trail, a system of granite and bronze markers that constitutes a permanent walking trail highlighting the people, places, and events associated with the anti-slavery movement in Portland. Minter's work also marks the Malaga Island Trail which remembers the Black, European and Native American residents of the island who were forcibly removed by the state of Maine in 1912. He has illustrated over a dozen children's books and commissioned twice to create Kwanzaa stamps for the U.S. Postal Service. Minter teaches at the Maine College of Art.

---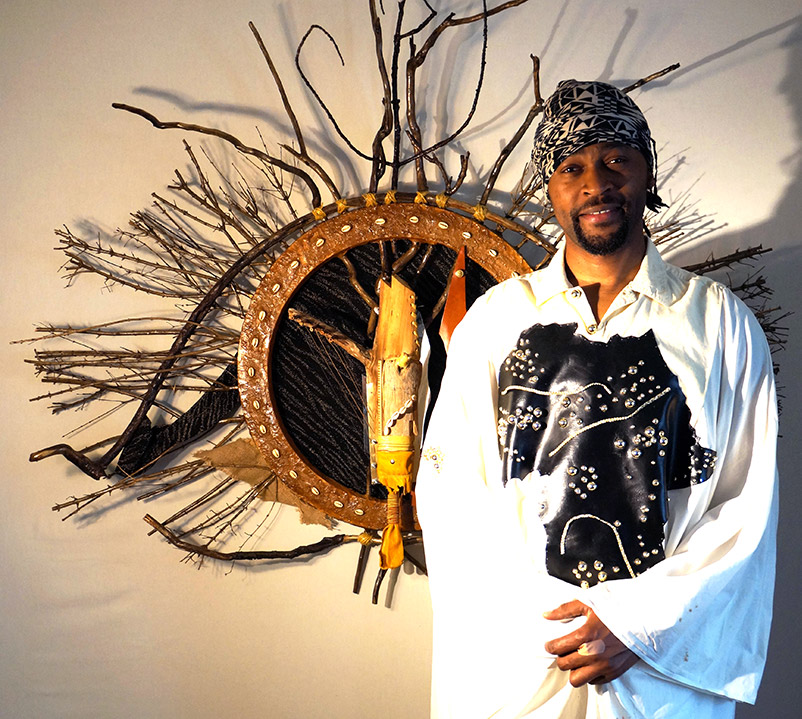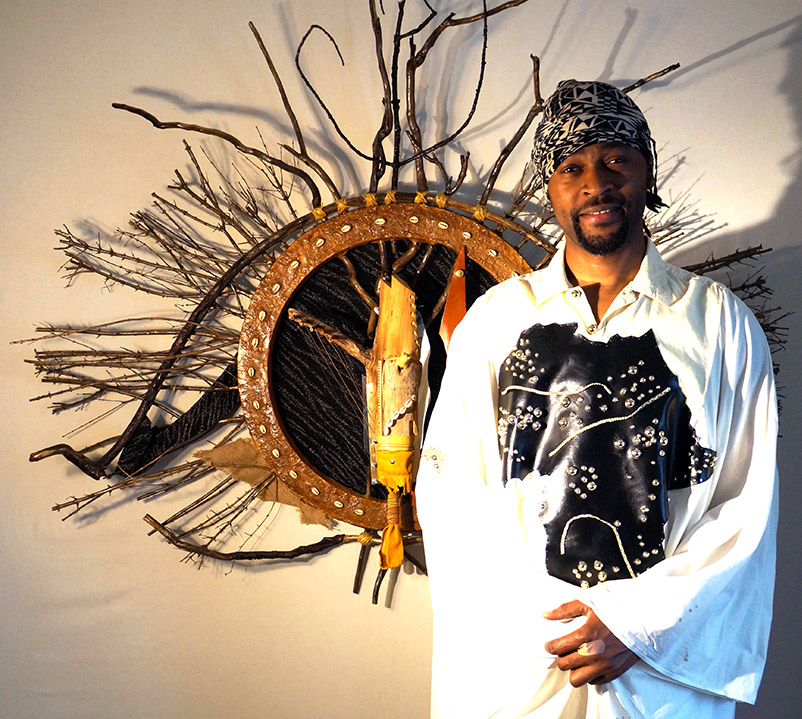 TiTi Baccarat
Mentee with Daniel Minter
In Residence: May 10 – July 12
I don't do politics, but I do practice art. My artistic creation is both poetic and social. I create because I dream. I believe things move only if we dream. But it is not just works of art that create change; change is created by the reflections, questions, and emotions that art arouses. Dedicated to justice in a hostile political context, I was forced to flee my country, Gabon, with only the wealth of my artistic ability. I live in Portland, since February 2015, and I'm working through my African identity and my experiences as an immigrant in the United States: My pain, fear, uncertainty, and my hope for my future here.
---