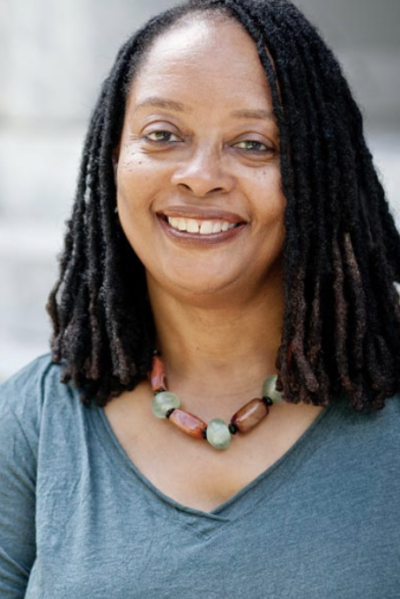 Valerie Boyd
May 22 – June 25, 2020 Virtual Residency
Valerie Boyd was the author of the critically acclaimed biography Wrapped in Rainbows: The Life of Zora Neale Hurston, winner of the Southern Book Award and the American Library Association's Notable Book Award. Wrapped in Rainbows was hailed by Alice Walker as "magnificent" and "extraordinary"; by the Boston Globe as "elegant and exhilarating"; and by the Denver Post as "a rich, rich read." Formerly arts editor at The Atlanta Journal-Constitution, Boyd has written articles, essays and reviews for such publications as The Washington Post, The Los Angeles Times, Creative Nonfiction, The Oxford American, Paste, Ms., Essence, and Atlanta Magazine. She was a professor of journalism and the Charlayne Hunter-Gault Distinguished Writer in Residence at the Grady College of Journalism and Mass Communication at the University of Georgia, where she founded and directed the low-residency MFA Program in Narrative Nonfiction. During her residency at Indigo Arts Alliance in 2020, Boyd was working on a collection of essays, Bigger Than Bravery: Black Resilience and Reclamation in a Time of Pandemic. It will be published by Lookout Books in Fall 2022.
Her latest book, Gathering Blossoms Under Fire: The Journals of Alice Walker is releasing this Spring 2022. This epic work draws from the personal journals of Alice Walker spanning more than 50 years and created in collaboration with Ms. Walker. Published by Simon & Schuster/37 Ink.
In addition to being an acclaimed author and educator, during her lifetime Valerie Boyd encouraged a generation of young writers, predominantly women of color, to pursue careers in nonfiction. Boyd also served as an advisor to Indigo Arts Alliance, with her vision and wisdom helping to propel our organization forward. The ancestors have surely welcomed her powerful Black feminist spirit.